This class is geared for 18-36 months and involves parent participation that makes the toddler's introduction to dance both a bonding experience and the best introduction to dance imaginable. Basic dance skills are introduced with props and partner dance activities and the focus of the class is to develop physical coordination and a sincere love for music and movement. As the students grow more comfortable in the dance classroom, they will be encouraged to try some exercises on their own with the parents serving as audience to foster independence.
Our 8-12 week sessions serve as a launching class into our preschool program.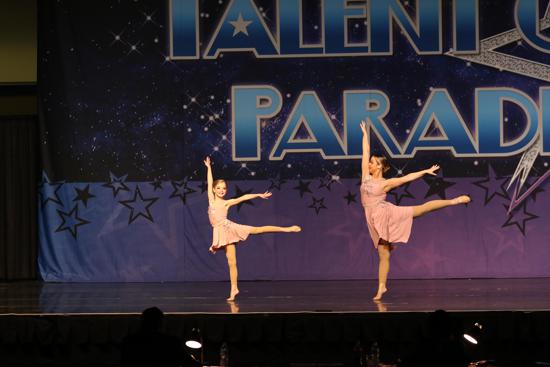 Class skills
Warm-ups
Large movements
Music rhythm
Dance combinations
Required attire
Shorts, leggings and dance top or leotard
Pink Split Sole Ballet shoe
Hair tied back
No tennis shoes or bare fee
Tiny Tots schedule
We offer a few 10 week sessions of our Tiny Tots throughout the year. Please see our class schedule for days and times.