We offer classes in tumbling, tap, jazz, ballet, lyrical, pointe, and hip-hop. See our class schedule to select a class that best fits your dancer's needs. Non-competitive classes are listed by grade levels and styles of dance.
Our "Combo classes" are designed with your preschooler in mind. Our energetic teachers will teach your child a combination of tap, ballet, and begin an introduction to jazz. Fun and popular children's music will be played and children will learn to count music and recognize the rhythm in addition to learning how to dance.
Our classes focus on technique, artistry, fitness, discipline and a whole lot of fun! 4th Street Dance Centre students perform at our annual recital. We believe that performance teaches confidence, promotes maturity and of course gives you a chance to see your children showcase their skills.
Tiny Tots with Parent or Caregiver
Ages 18 months - 2.5 Years Old
A creative movement class designed to enhance gross motor development, listening skills, musicality, and nurture the creative spirit.
Parents or caregivers participate actively in the class as children learn basic dance steps and terminology through songs, stories, and play. This class will build their self-confidence to help them blossom into beautiful dancers!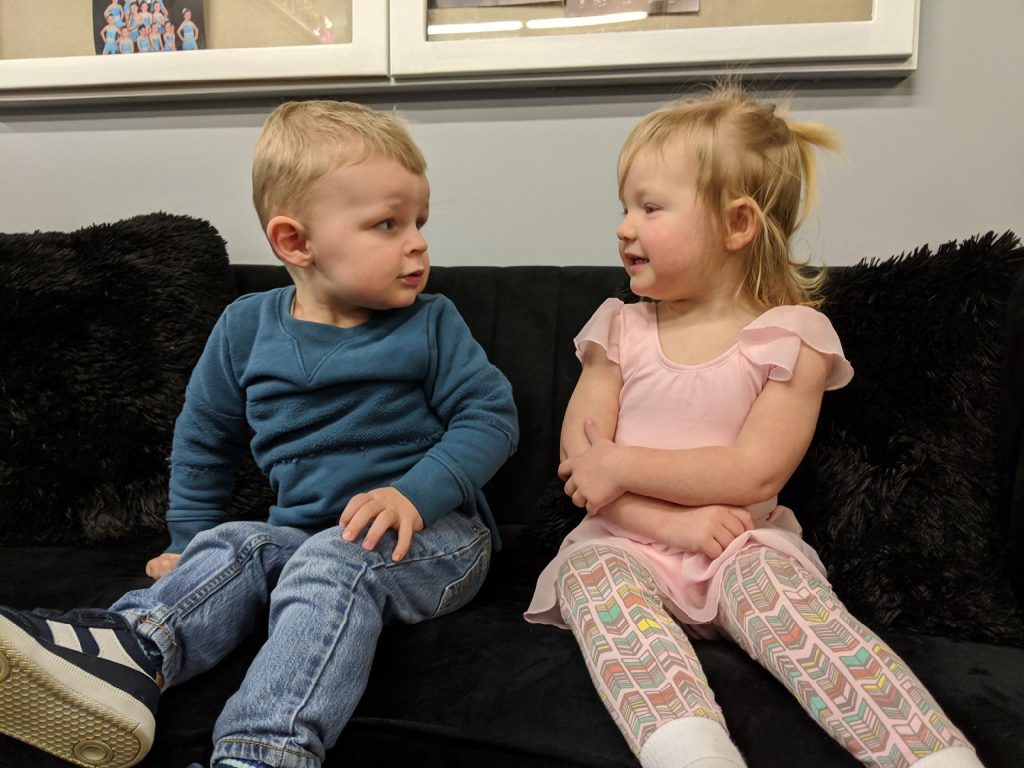 Meets once a week for the dance season
Your toddler is always on the move and is growing right before your eyes. Giving them a chance to direct their energy into a fun dance class is an activity they are sure to enjoy! With our Creative Dance class, your tiny dancer will start learning basic dance and motor skills, musicality, and rhythm. Your young dancer will love this opportunity to pretend, create, and play while they also start developing a love and understanding of dance. Ballet shoes are recommended.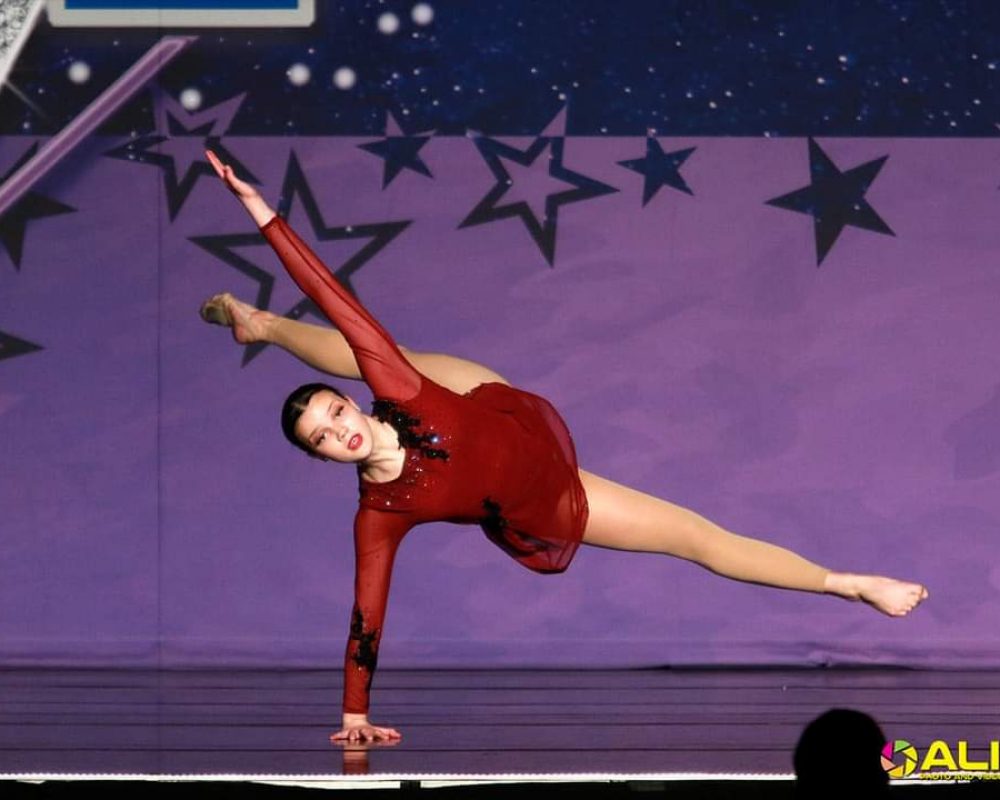 A 45min class that includes both ballet and tap. Combination classes help children to explore the basic elements of dance while having fun moving and hearing a variety of music. This class will help students develop concentration, music appreciation, social skills, self-confidence, and coordination. Basic ballet positions are taught, as well as basic tap technique.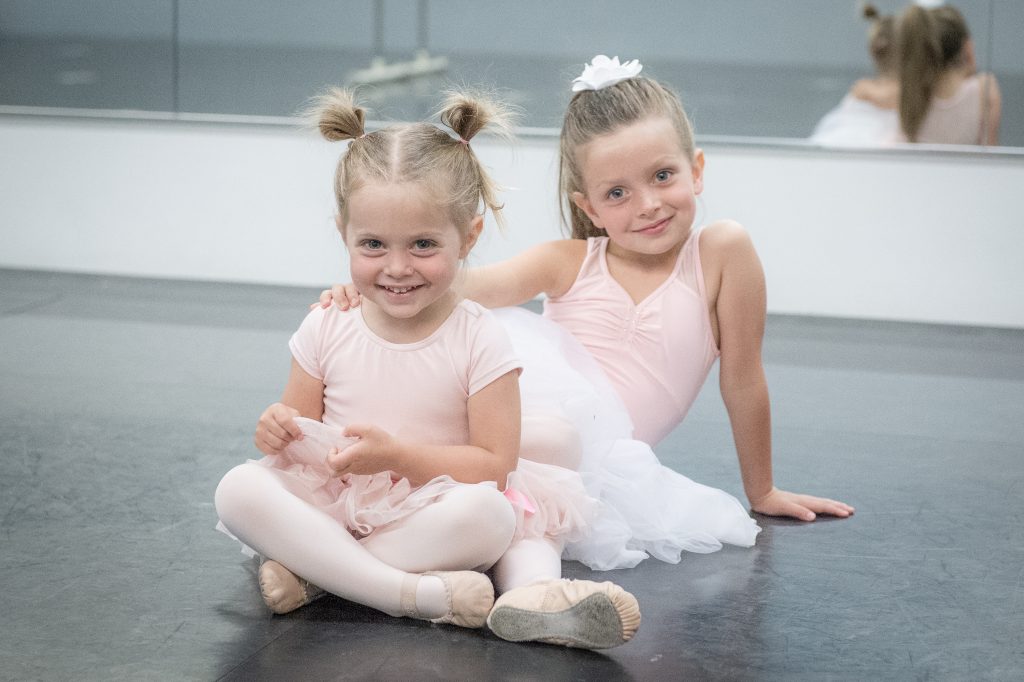 Classical technique taught at both the barre and across the floor. Dancers learn the exercises necessary for mastering the placement of the body, the legs, the arms, and the head. They work in class on the development of skills and the coordination of steps. The classes become increasingly complex as students advance through our program. As their training progresses emphasis is placed on developing strength, stability, and grace.
Ballet class adds gracefulness, connectivity, and precision to all dance skills.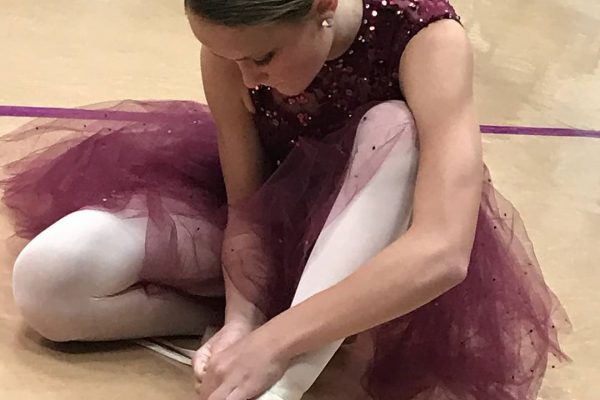 Pointe is for dancers who truly have a passion for ballet and furthering their technique. Pointe requires extremely strong ankles and feet. Therefore, we must evaluate dancers who join this class to ensure that it is safe. This class is for students who have already been in a ballet program for 3 years minimum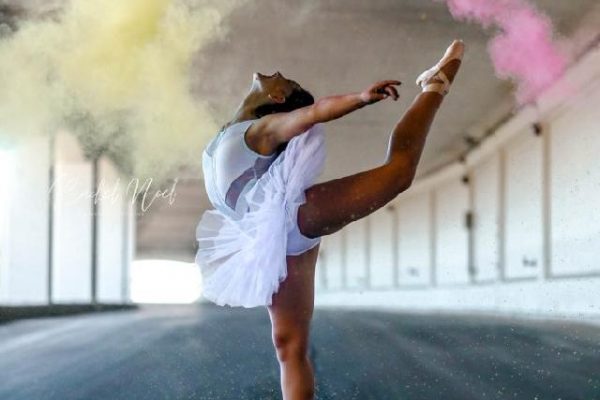 A fun and funky dance class that incorporates rhythmic movement to popular music of today. Hip-hop is a high-energy dance form which will keep students in shape as they learn new upbeat moves. Great for boys and girls who want to be challenged, learn various styles of hip hop, push creativity, and boost confidence. All music and moves are age appropriate in our Hip-hop dance classes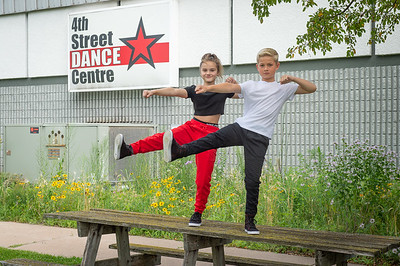 Dance movements with self-expression. Students will explore partnering and weight sharing exercises combined with basic techniques and skills from ballet, jazz and modern. It emphasizes interpretation of music lyrics while telling a story with movement that can be fluid or abstract.
Contemporary is an expressive yet technically challenging form of dance that combines ballet, jazz, and modern dance styles. It involves an in-depth emotional performance by the dancer. Usually inspired by slow music, this expressive dance form is a growing trend in dance today.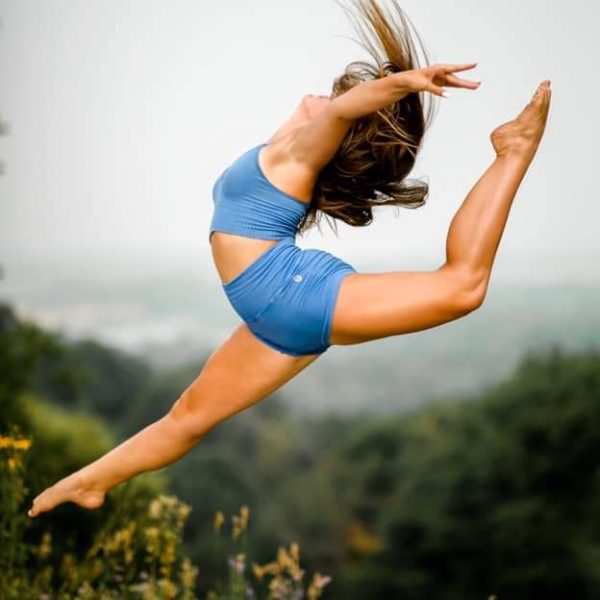 Students learn tap terminology and to apply rhythm and timing into a tap routine. Tap dance develops a keen sense of rhythm and timing, as well as control, balance, and coordination.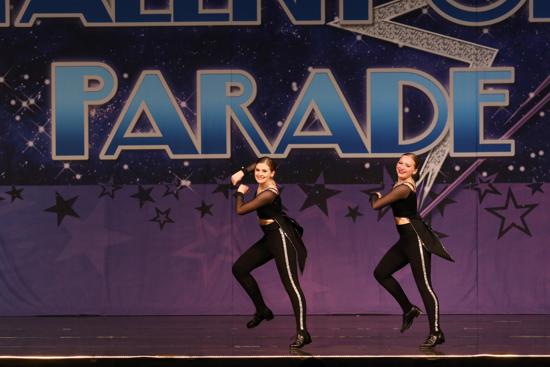 Various forms of movement and wide terminology utilized in this form of dance. These classes focus on increased flexibility, musicality, control and balance, and progression of dance steps across the floor.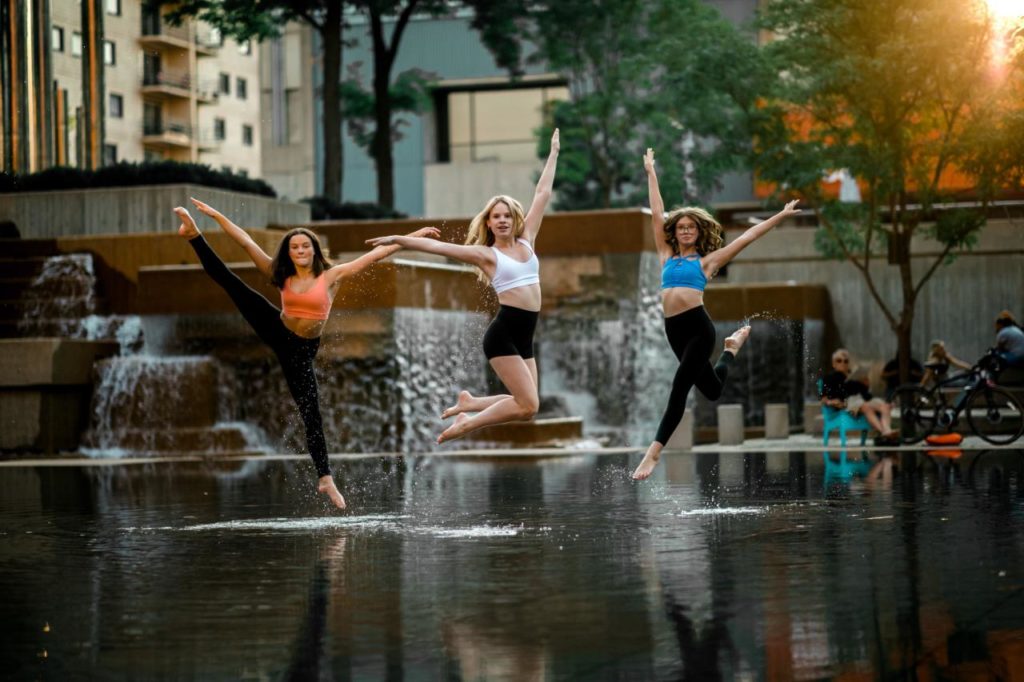 This is a non-performance class with a focus on personal development and growth in turns, across the floor combinations & technique. This class is for the dancer looking to go further with their technique and training. Because of the dedicated nature to growth in technique, this class does not have a recital dance so each student can use the entire class for growth purposes for the entire year.
Our tumbling classes focus on strengthening various basic tumbling and acrobatic skills. Flexibility and strength exercises are done to increase skill levels.
Walkovers, handstands, cartwheels, aerials, back handsprings, front handsprings, round-offs, along with other acrobatic moves are introduced and broken down into progression.
Additional skills are introduced as the student grows stronger and more confident.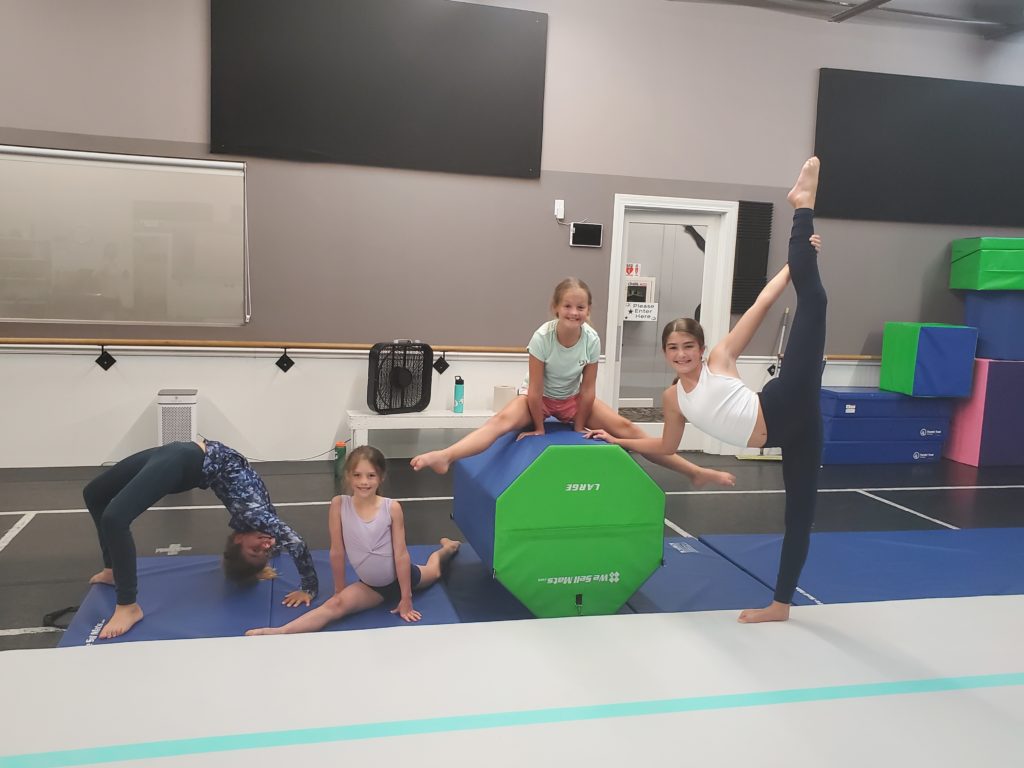 Performance opportunities and competitive experiences are great ways for children to learn valuable qualities! At 4th
Street Dance Centre, we promote competition as a positive learning experience that is not based solely on winning top
awards; instead, we promote children to do the best they can as an individual and to use their talents to the best of
their abilities. We want every child to be proud of who they are!
With the experience, children learn how to compete respectfully and gracefully, always encouraging other dancers
from our studio and from other studios. Children learn the importance of practicing, discipline, and time
management; ultimately working hard for what they desire. Not only will these skills and lessons apply in dance, but
they will also apply in the future academic, professional, and personal endeavors. Children learn constructive
criticism in a positive environment, while developing courage and confidence.
4th Street Dance Centre currently offers the competitive dance company for dancers ages 4 & up who want to learn
about the dance world on a heightened level. Our competition teams are based on ability levels and age groups.
Dancers are required to audition for the competition teams and are placed in the proper company based on their age
and ability.