Tap is an exciting form of dance in which dancers wear special shoes equipped with metal taps. Tap dancers use their feet like drums to create rhythmic patterns and timely beats. The term "tap dancing" is derived from the tapping sound produced when the small metal plates on the dancer's shoes touch a hard floor or surface.
Typical tap classes at 4SDC begin with a warm-up to stretch the muscles of the legs and feet. Dancers practice a series of basic steps, adding more difficult combinations as they become more proficient. Tap dancing is a vigorous form of dance, requiring a great deal of physical fitness. Tap dance is fun and builds aerobic fitness as well as muscle control.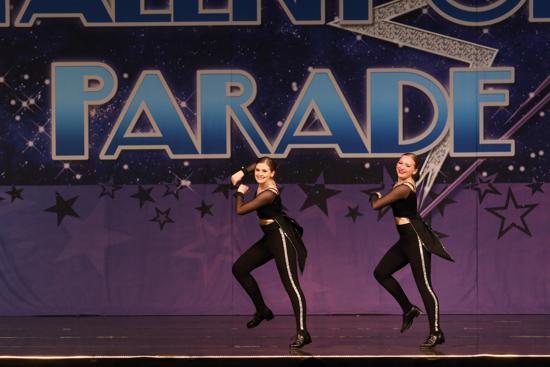 Class skills
Warm-ups
Technique
Across the floor
Dance combinations
Required attire
Jazz pant, booty short, dance top or leotard
Hair tied back
No tennis shoes or bare feet
Required tap shoes (all shoes available for purchase at 4SDC)
Preschool = White Ultimate Tie Taps
Kindergarten – Grade 1= Tan Ultimate Strappy Tap
Grades 2-3 = Tan Ultimate Strappy Tap
Grades 4-6 = Black Signature Lace Up Taps
Grade 7-9 & 10-12 = Black Signature Lace Up Taps
Tap class schedule
Tap is typically taught in a combination class with jazz and offered in a variety of levels and age groups. Class schedule.
Please visit the studio or call 651-426-9644.