Jazz has become one of the most popular dance styles in recent years, mainly due to its popularity on television shows, movies, music videos and commercials. People enjoy watching jazz dancers, as the dancing is fun and energetic.
Jazz dancing is energetic and fun, consisting of unique moves, fancy footwork, big leaps and quick turns. To excel in jazz, dancers need a strong background in ballet, as it encourages grace and balance.
At 4SDC, we are proud to say that we choreograph all of our competitive jazz dances with unique and challenging routines.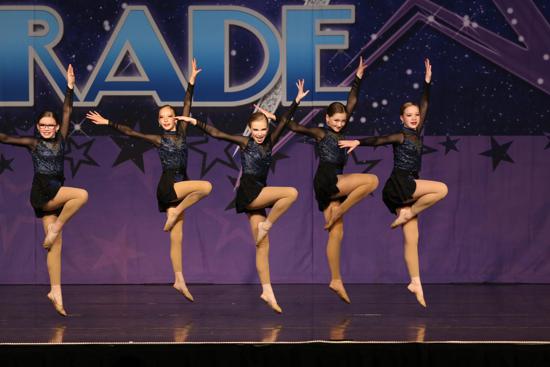 Class skills
Warm-ups
Technique
Across the floor
Dance combinations
Required attire
Jazz pant, booty short, dance top or leotard
Hair tied back
No tennis shoes or bare feet
Required jazz shoes (all shoes are available for purchase at 4SDC)
Grades K-3 – Tan Bloch Slip On Split Sole Jazz Shoe
Grades 5-12 – Black Bloch Slip On Split Sole Jazz Shoe
Jazz class schedule
Jazz is typically taught in a combination class with tap and offered in a variety of levels and age groups. Class schedule.
Please visit the studio or call 651-426-9644