Live. Laugh. Love. Dance.
*Report all Covid-19 illness to Carly Pederson
Come Check Out The Boutique!
Tap, Jazz, Ballet, Lyrical Shoes
Dance Wear
Dance Bags
Accessories
Monday – Thursday 4:00pm to 8:30pm
Fridays – CLOSED
Saturdays – 9:00am – 11:00am

4th Street Dance Centre students SAVE 8% on first order!
TO SAVE ON YOUR FIRST ORDER WITH DISCOUNT DANCE SUPPLY
The 4SDC Angel Fund has been created to help dancers meet their financial needs in regards to their dance education. Many of our "4th Street Families" have often asked how they can help other "4th Street Families" defray some of this added monthly expense. Please consider donating to this special cause. Any amount will help.
Thank you for all your support.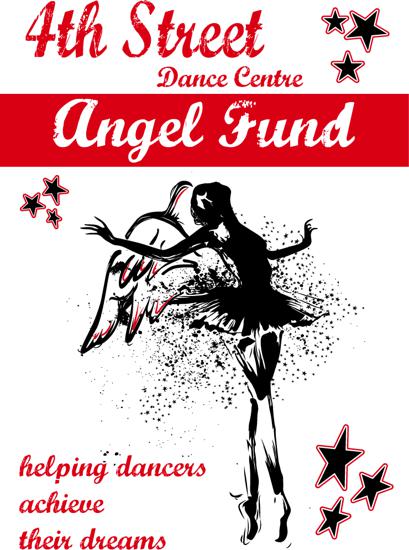 To make your online payment using our online system, click the "Make A Payment" button. This will link you to your "Online Client" account. Check on the Fees & Registration page for details on your monthly cost.

*A 3% processing fee will automatically be added to every online and credit/debit card payment.