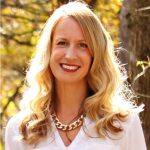 Dance Teacher
Kristen Detert was a collegiate gymnast for Gustavus Adolphus College and continues to stand on her
hands to this day! She enjoys working with students of all ages and has extensive classroom teaching
experience, as well as a Master's Degree in Education. Kristen also has several years of experience
coaching gymnastics for a local club and during her time in college.
She is excited to share her love for gymnastics with the dancers at 4th Street as she focuses her instruction on building the strength and
flexibility necessary for successful and safe skill development and on the acrobatic skills that will
enhance choreography and grow self-confidence.
Contact
Phone: 651-426-9644