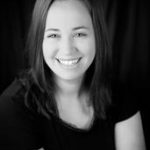 Recreational and Competition Teams
Jenna Mauch grew up at 4th Street Dance Centre. She started assisting classes as a young student and continued teaching right out of high school. Jenna has extensive training in Tap, Jazz, and Ballet. Her specialty is with our youngest dancers because it joins her passion for teaching with her love of kids.
Her dancers have been consistent winners on the competition circuit. Jenna lives in White Bear Lake with her husband and two children.
Jenna is the lead Instructor for the Pre-teen Performing Line.
Contact
Phone: 651-426-9644