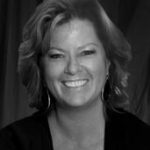 Owner / Master instructor
As an instructor for over 30 years she brings her years of experience to the classroom. Carol's choreography in all areas of dance has been recognized at state and national levels.
Her talented students have competed on the regional and national stages winning top honors. Many of her students have continued their dance experience in the professional fields of film, professional team dancers, dance educators, and stage productions. She is honored to have welcomed many alumni back to 4SDC as members of her staff over the past 30 years.
Her expertise is called upon for judging at national competitions. She is licensed with Dance Educators of America and Professional Dance Teachers of America.
My Theory….
I believe no matter what age a dancer is, they are here to grow and have fun. Whether it's a dancer aspiring to become a professional in the dance world or a dancer who comes once a week.  Each one has his/her own goals and ambitions. We as teachers are here to take the time to teach and share our love and knowledge of dance to all of our students. If you give them 100% they will give you 100% in return.
Contact
Phone: 651-426-9644