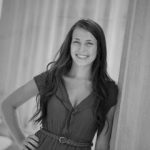 Senior Assistant Instructor
Abby Glass started dancing at 4th Street Dance Centre at the age of 7.  She has competed in the sparkling Stars, Shimmering Stars, Shooting Stars, Shining Stars and Stars lines along with the competition hip hop lines and several specialty numbers.  Abby helped out as a Junior Assistant throughout her years as a student at 4SDC.
After graduation she decided to take a year off of dance but soon realized that she missed dancing and her 4th Street family.  Abby is excited to be back doing what she loves and is grateful that she gets to share her passion for dance with all of the students at 4SDC.
Contact
Phone: 612-747-5497