Starting pointe work is a special milestone in a ballerina's life. Dancing on your toes requires tremendous strength of the legs and feet.
At 4SDC, our ballet teachers have strict requirements for starting pointe work. Pointe work is hard work. Beginning pointe classes will be more demanding on your body, especially your feet. All dancers should be formally evaluated by their ballet teacher to determine if they are physically ready to meet the demands of pointe work. We will evaluate for correct body position and alignment, sufficient turnout, strength and balance, and mastery of basic ballet techniques.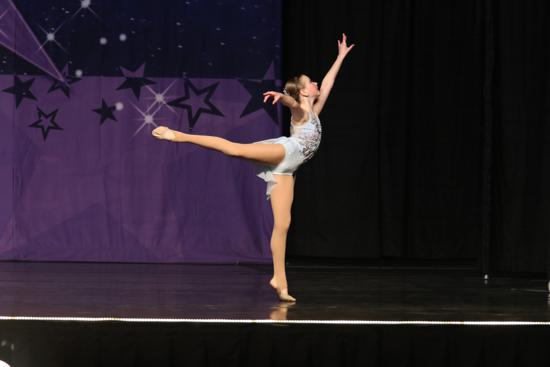 Class skills
Warm-ups
Technique
Across the floor
Dance combinations
Required attire
Leotard and tights
Pointe shoes *consult instructor before purchasing)
Hair tied back
No tennis shoes or bare feet
Pointe class schedule
Pointe is available in a beginner, intermediate and advanced level including a competitive line. Pointe is taught by Michelle Schwartz. Class schedule.
Please visit the studio or call 651-426-9644.